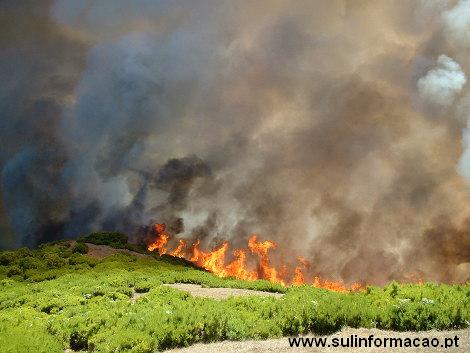 During last week, a large fire broke out in Serra do Caldeirão, in the South of Portugal, having consumed nearly 26.442 acres of forest, according to official data.
These have been hard days for us all, specially to the people of this beautiful land…
The fire broke out on the 18th of July in Catria, in Cachopo, Tavira; and was only successfully put out three days later, thanks to the heavy fighting and work of the nearly 1.100 operationals and to the help of the locals.
Inside the afected areas, a great portion of Mediterranian woods belonging to the intervention areas of the 'Projecto Habitat Lince-Abutre' (The Habitat for the Iberian Lynx and the Cinereous vulture Project) have been burned down by the fire. Among the main regions are Castelão, Cabeça do Velho, Parizes, Montes Novos, Javali, Várzea do Velho, Cova da Muda and Pêro dos Amigos.
Among the losses of this fire are the destruction of numerous homes and houses, the disappearence of thousands of acres of Mediterranian woods, nearly one hundred people lost their goods and assets, and uncountable animal species became homeless.
Serra do Caldeirão is now poorer, the people at Caldeirão are now poorer, we all are now poorer. All we can do now is to evaluate the damage and wait for Nature to bounce back, something which will take it's time…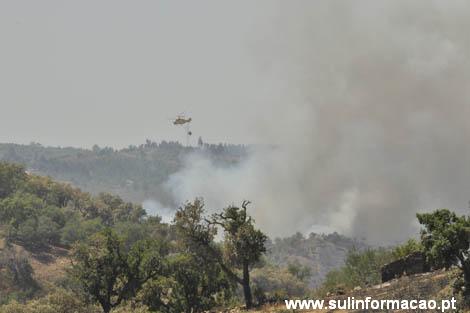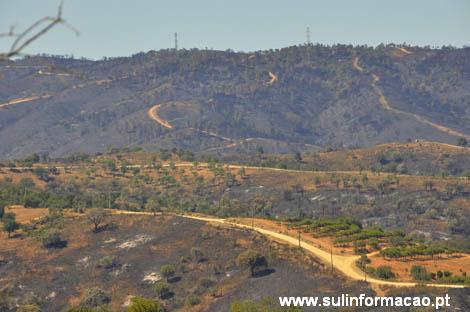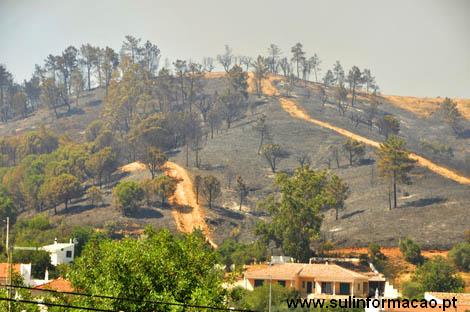 Source: Habitat Lince-Abutre LPN